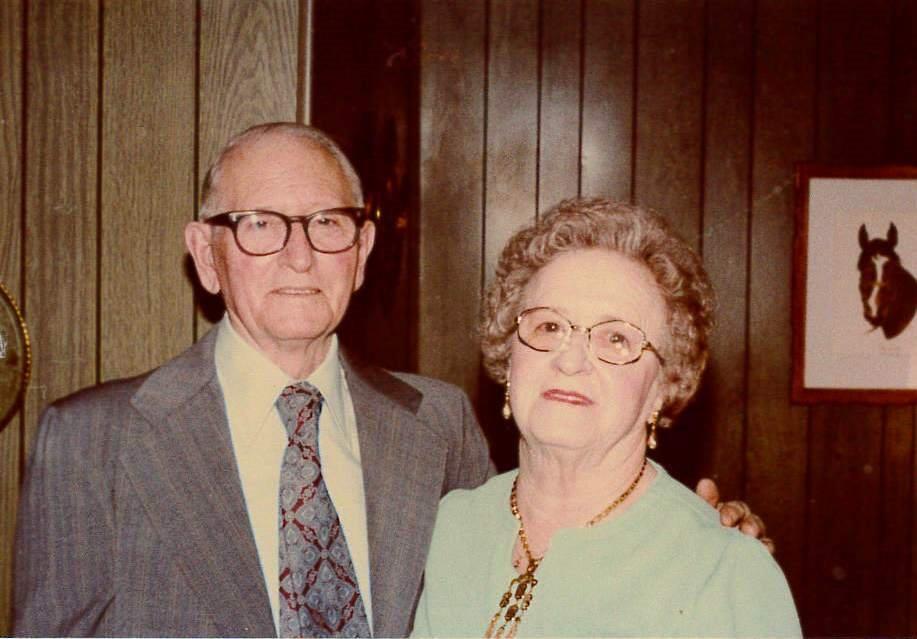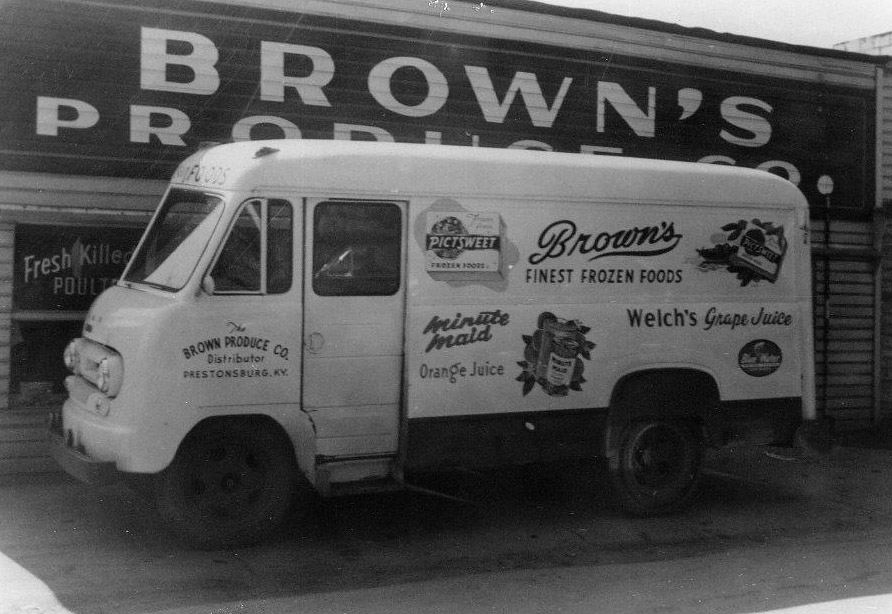 Prestonsburg, Kentucky location
Brown Foodservice, Inc. carries a family name and tradition that dates back to 1942, when George and Mary Jane Brown provided poultry, eggs, ham, sorghum, and other produce to the mining company communities in the Big Sandy coal fields. Originally known as Sandy Valley Produce, the company's operations were based on a family farm in Richardson, Kentucky.
Our business has grown throughout the years in the same way it grows today: by understanding that quality and service are as important as profits, and by keeping our word in all things. We value honesty, hard work and maintain a roll up your sleeves, dig in and get the job done right set of values that are instilled into everything we do.
The business is located in Louisa, Kentucky and we service our region with people who are from this area and understand what it means to have Kentucky Pride. If you're a current customer of Brown Foodservice, we're glad you're here. If you're new to our company, we hope to get the opportunity to help you grow your restaurant business.
We're Brown Foodservice and we specialize in foodservice distribution and service restaurants, institutional foodservice operations, convenience stores and cash and carry with a mission of helping our customers grow.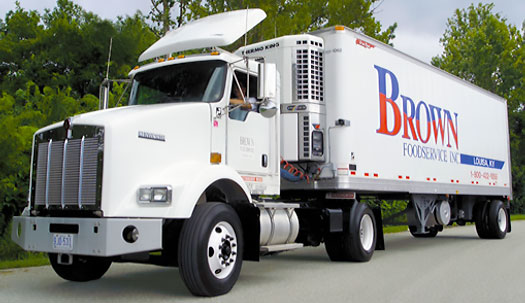 Brown Foodservice, Inc. operates out of our state-of-the-art  facility in Louisa, KY. In our 75 years in the foodservice business, we have narrowed our offering to just a little over 8,000 items. With our vast experience in food storage and delivery, we've come to know the industry well and have stocked the items most restaurant operators need on a weekly basis.
Having said that, if there is something you need and don't see it here, please ask! We have access to more than 27,000 items and can probably help you get nearly any product you need!
Brown Foodservice offers a wide range of great, restaurant quality and exclusive restaurant brands for direct pick up. Remember to call in advance so your order is ready to pick up when you get here. And make sure you call early enough for us to get your items together.
Cash and carry is not like a grocery store where you can walk around and pick up what you like. Instead, it's a warehouse and we have to fill your order for you. Some larger orders may take a while for us to get together for you, so if you call too late in the day your order may not be ready until the next business day.
Check back often to see what we have on sale and what's new!
We have five different temperature controlled storage areas for our products. These temperatures are monitored by alarms and by around the clock security guards to maintain their absolute shelf life and to protect the items from tampering.
Separate temperature controlled receiving areas insure products are kept at the proper temperature from the time they enter the building to the time they leave. All Perishable items are temperature monitored and inspected for expiration dates at the time they arrive and while in storage. Using an advanced bar-code system allows proper rotation to deliver the freshest products available to our customers.
We have an active HACCP program and our warehouse is inspected yearly by AIB International.
State of the art delivery equipment is utilized in our fleet. All trailers are center divide, multi-temp, ergonomic units that allow quick and efficient off loading of products. This equipment allows our drivers to deliver food products at the perfect temperature, to ensure the best quality.
The benefit to you is a consistent quality product to start with, so the food out of your kitchen is perfect every time.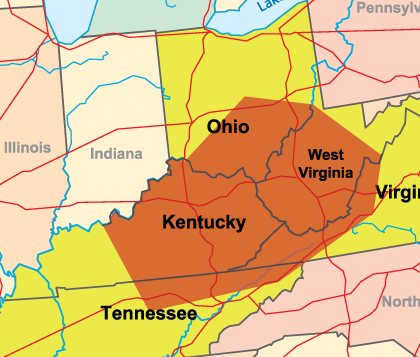 Brown foodservice offers on-time delivery with order accuracy to Kentucky, Tennessee, Ohio, West Virginia and Virginia. Call our Customer Care Representatives to find out what our service schedule is in your location. Call 800-422-1058, or sign up for a FREE initial consultation.
Here at Brown Foodservice we minimize our impact on waste items as much as possible. Because paper and paper products take up large segments of our community landfills, we are dedicated to cardboard recycling. We collect, crush, and bundle nearly 100% of the cardboard instead of disposing it.
Magazines, newspaper and office paper are recycled. As well as aluminum cans, plastic water bottles, printer cartridges and any miscellaneous metals.

Plastic pallets and product wraps are bundled and recycled.

Wooden pallets are stored and picked up by a company that repairs and redistributes them.
We strive to reduce our waste that must go to the landfill. Our environment is important and we do our part to maintain a high standard of sustainable business operations.
Looking for new challenges and new opportunities? Brown Foodservice offers careers in a number of fields. Check out our recent job listings.