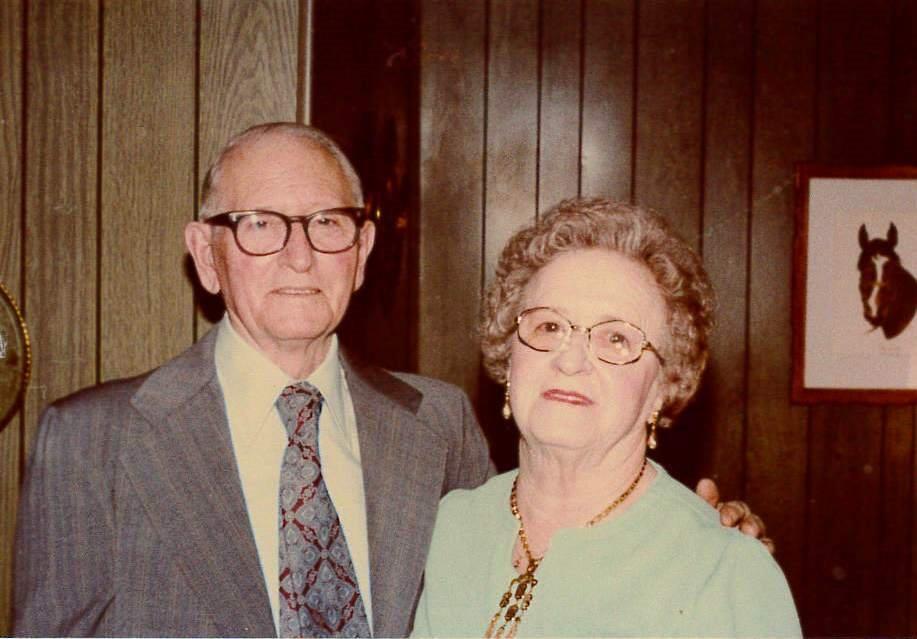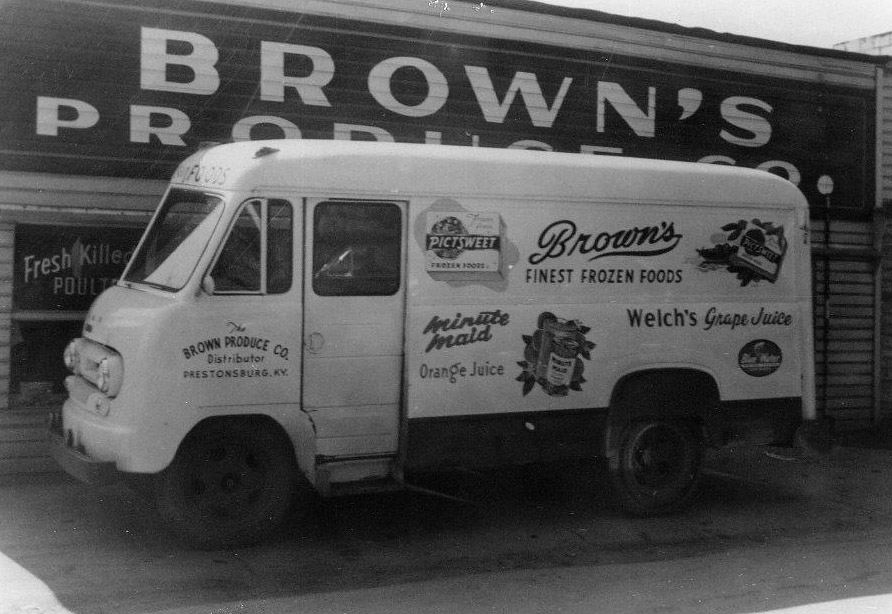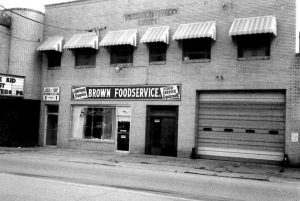 Prestonsburg, Kentucky location
Brown Foodservice, Inc. carries a family name and tradition that dates back to 1942, when George and Mary Jane Brown provided poultry, eggs, ham, sorghum, and other produce to the mining company communities in the Big Sandy coal fields. Originally known as Sandy Valley Produce, the company's operations were based on a family farm in Richardson, Kentucky.
George and Mary Jane later invested in a Prestonsburg, Ky property in order to expand the business. They had three sons that became involved in the family operation: Lloyd, George Cecil, and John. Together they established the foundation for a food distribution company, including becoming the first frozen foods provider in eastern Kentucky.
Both the family and business continued to grow. In 1984 the three brothers decided to move the business to a larger warehouse facility in Louisa, KY. The brothers were joined by several of their children through the years to help manage the business. 
Brown Foodservice is now a 4th generation, family owned and operated business. The family is proud to continue serving Appalachia and surrounding areas with quality food and honest service. Trust and transparency were the core values when the business started and those echo through to today.
Being a customer of Brown Foodservice means you are a member of our family. As with any family, our resources are dedicated to ensure your growth & success.
Brown Foodservice offers delivery to Kentucky, Tennessee, Ohio, West Virginia, Virginia, and Indiana.
Contact our Customer Care Representatives to find out what our service schedule is in your location.
Call 800-422-1058, or sign up for a FREE initial consultation.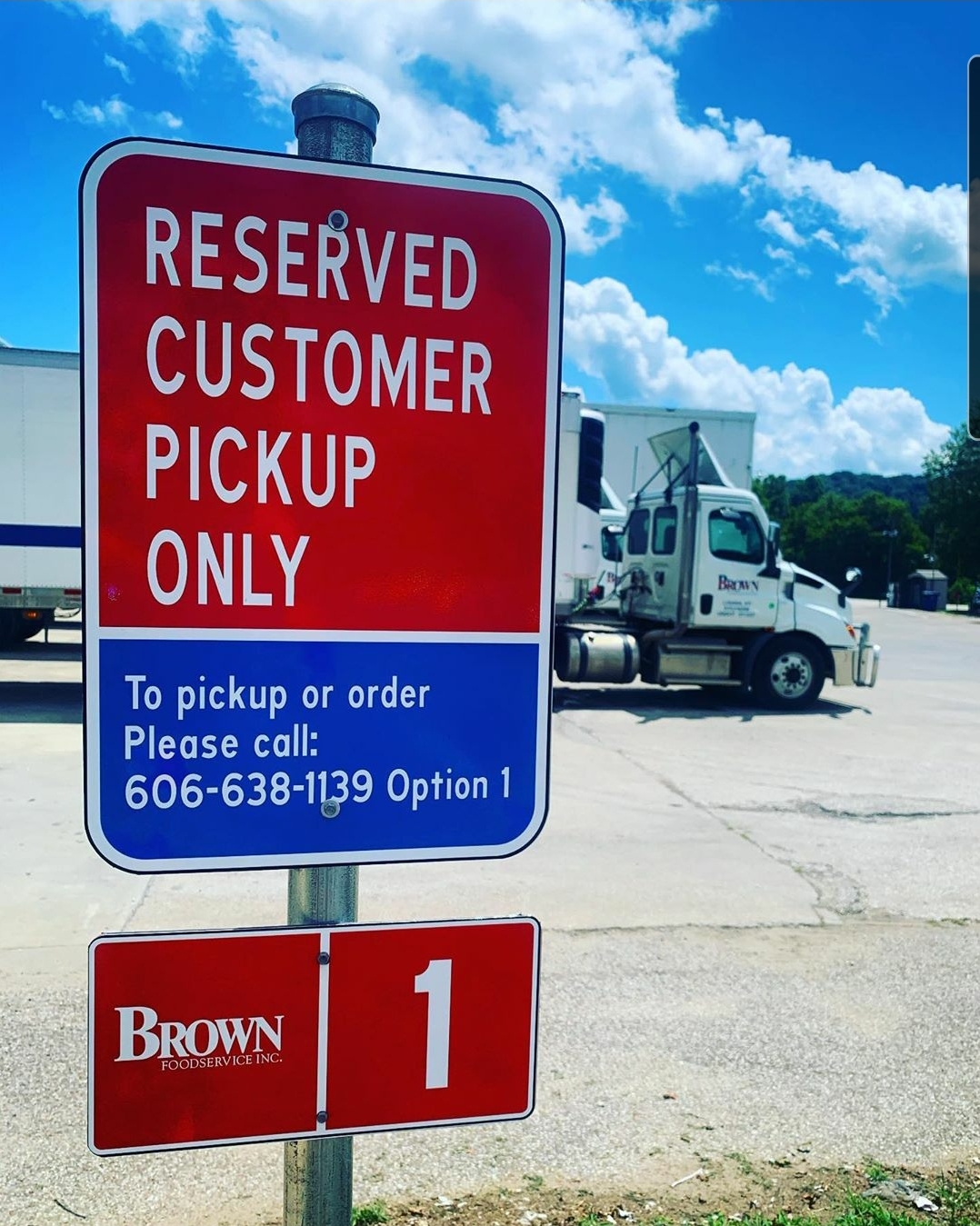 Brown Foodservice offers a wide range of great, restaurant quality and exclusive restaurant brands for direct pick up. Remember to call in advance so your order is ready to pick up when you get here. And make sure you call early enough for us to get your items together.
Cash and carry is not like a grocery store where you can walk around and pick up what you like. Instead, it's a warehouse and we have to fill your order for you. Some larger orders may take a while for us to get together for you, so if you call too late in the day your order may not be ready until the next business day.
CASH & CARRY FOOD SAFETY PROCEDURES IN RESPONSE TO COVID-19
Due to the Coronavirus situation, we are limiting access to the office & warehouse facility until further notice. If you need to pick up an order, the following procedure will apply:
Your order must be called in prior to pick up.

Call 606-638-1139 and choose option 1 to speak to a Customer Service Representative to place your order.

You may place an order by phone from 8am – 2:30pm.
Customer Service will help you reserve a time slot for items to be picked up between 9am – 3pm.
Please call in your order at least 30 minutes in advance before pickup.
We are not accepting Cash at this time.

All payments must be made via debit or credit card.

Please call Customer Service when you arrive:

We will bring your order to your car!
Tell Customer Service where you are parked, each order pickup spot is now numbered.
Please have your vehicle ready to receive your order. Please have appropriate doors open so our employee can simply place the items inside your vehicle.

Don't forget to check your order for accuracy and quality before leaving the parking area!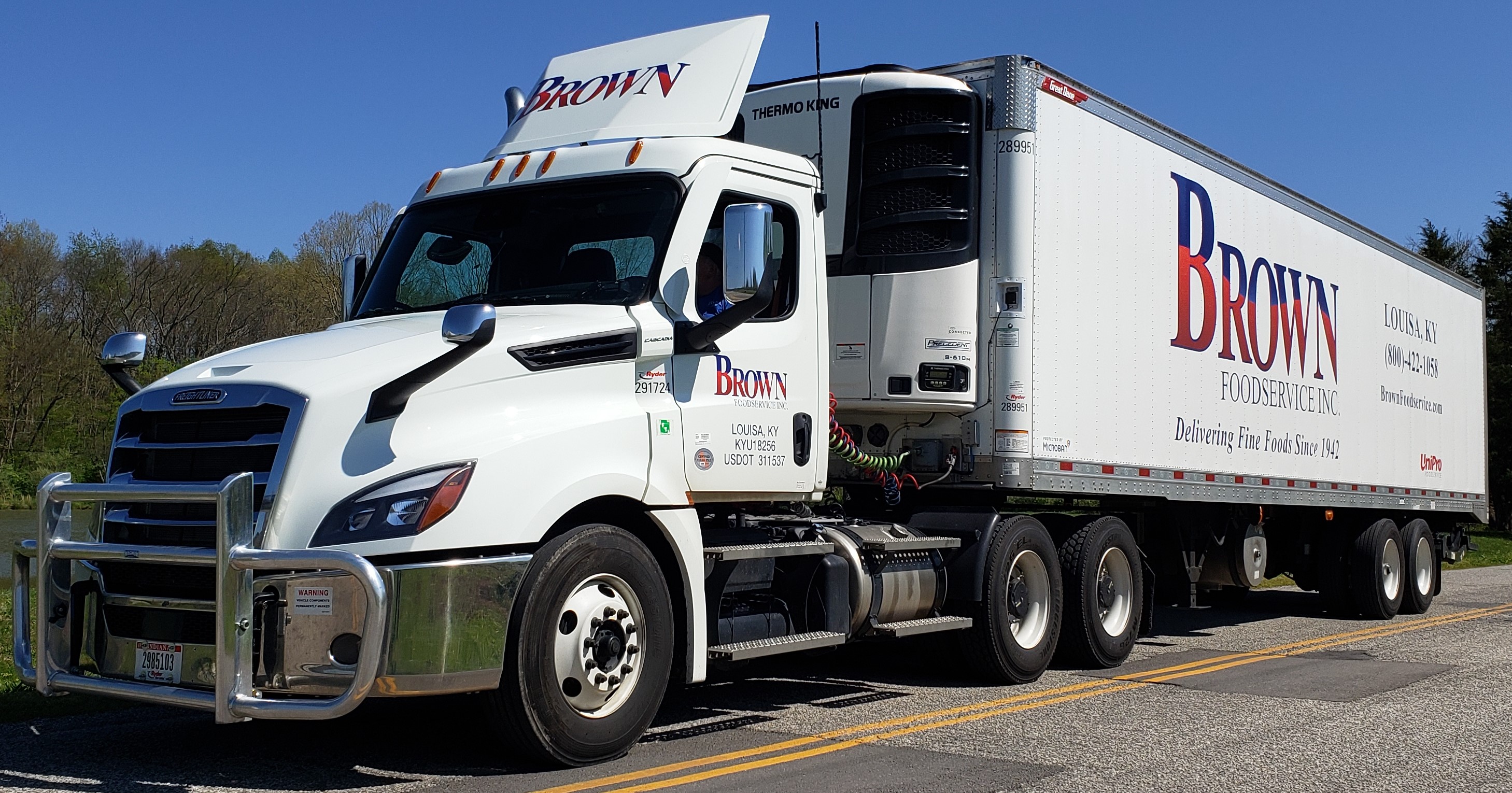 Brown Foodservice provides the highest quality products to every customer every time. We supply food service operators with products ranging from food items, to beverages, smallwares, heavy equipment, food packaging, washware, and sanitation products. As a member of Unipro, the largest foodservice group in the nation, we offer the highest quality products at the most competitive pricing.
Our Louisa, Ky based facility is the largest institutional food supply warehouse in the region with more than 250,000 square feet of space. We operate a state-of-the-art fleet of delivery equipment. Our tractors and trailers are outfitted with the latest technology allowing us to track up to four climate-controlled zones while product is being delivered. This technology is also used to track the location of our fleet in real-time to ensure prompt delivery to our customers.
We have five different temperature controlled storage areas for our products. These temperatures are monitored by alarms and by around the clock security guards to maintain their absolute shelf life and to protect the items from tampering.
Separate temperature controlled receiving areas insure products are kept at the proper temperature from the time they enter the building to the time they leave. All Perishable items are temperature monitored and inspected for expiration dates at the time they arrive and while in storage. Using an advanced bar-code system allows proper rotation to deliver the freshest products available to our customers.
We have an active HACCP food safety program and our SQF certified warehouse is inspected yearly by Food Safety Net Services.
State of the art delivery equipment is utilized in our fleet. All trailers are center divide, multi-temp, ergonomic units that allow quick and efficient off loading of products. Each truck's location and each trailer's temperature are monitored real-time for any potential delivery issues. This equipment allows our drivers to deliver food products at the perfect temperature, to ensure the best quality.
The benefit to you is a consistent quality product to start with, so the food out of your kitchen is perfect every time.
Here at Brown Foodservice we minimize our impact on waste items as much as possible. Because paper and paper products take up large segments of our community landfills, we are dedicated to cardboard recycling. We collect, crush, and bundle nearly 100% of the cardboard instead of disposing it.
Magazines, newspaper and office paper are recycled. As well as aluminum cans, plastic water bottles, printer cartridges and any miscellaneous metals.

Plastic pallets and product wraps are bundled and recycled.

Wooden pallets are stored and picked up by a company that repairs and redistributes them.
We strive to reduce our waste that must go to the landfill. Our environment is important and we do our part to maintain a high standard of sustainable business operations.
Looking for new challenges and new opportunities? Brown Foodservice offers careers in a number of fields. Check out our recent job listings.